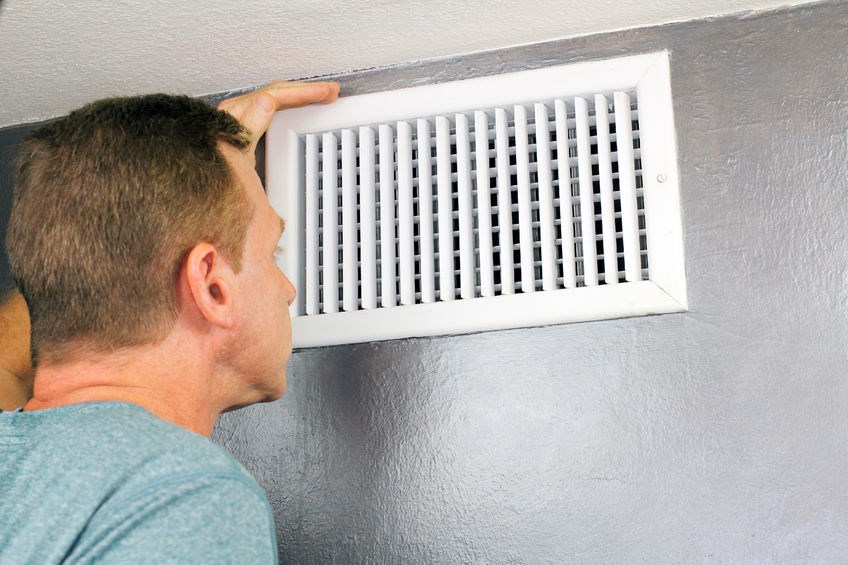 Have You Scheduled Your HVAC Cleaning Summer Checkup?
Spring has sprung and the warm weather has begun. Before you know it, the temperature will begin to rise and we'll be in the middle of another hot North Carolina summer. Now is the perfect time to add an HVAC checkup to your list of spring cleaning chores. That way you can make sure everything is in order and ensure your AC will be in tiptop shape before things really start to heat up outside.
Why Preventative HVAC Maintenance is Important
As with most things, preventative maintenance on your HAVC system can help you find small issues before they turn into big problems. By checking out your HAVC system regularly, you can stay on top of basic wear and tear issues, which will ultimately result in a longer, more efficient life for your HVAC system.
For the biggest benefits of an HVAC system cleaning, it's ideal to schedule your checkup before you kick on the AC for the first time each year. But even if you've already turned on your AC this spring, you should still have it looked at before the temps really start to rise. When you schedule maintenance with Odyssey Heating and Air, we check your system for any issues, make repairs as needed, and help ensure your HVAC system is ready to withstand the heat of summer.
Additional benefits of an HVAC checkup also include:
Saving money. By performing regular maintenance, you'll reduce the risk of damaging your system and cut down on the likelihood of encountering expensive, last-minute repairs. A well-cared-for system will also cost you less in electricity bills!
Being more comfortable. A properly-functioning system will produce more efficient results, even temperatures, and a more consistent flow of air, ensuring each room of your house is cool and comfy.
Better energy efficiency. Not only do regular repairs mean you'll save money, but you'll be saving the environment as well!
Improved air quality. A system that is in good shape will do a better job of catching contaminants like dander, mold, and dust before they can have a negative effect on your health.
A healthier HVAC lifespan. Just like your car, regular maintenance can help your HVAC system be stronger and last longer.
Maintaining your warranty. Many manufacturer warranties include the requirement that your HVAC system should be checked at least once a year. If you don't do this, you risk being responsible for your repairs that your warranty may have covered otherwise.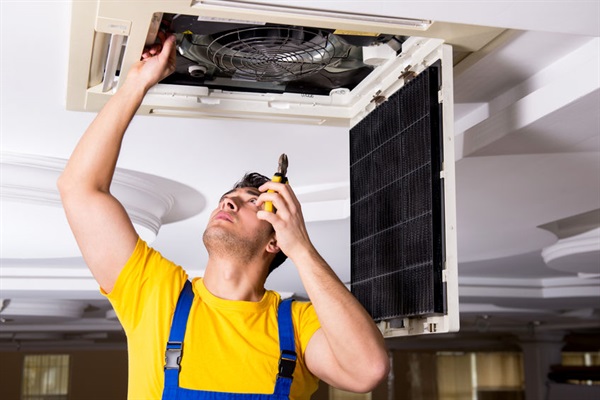 HVAC Cleaning Tips for Homeowners
While you should always call
the professionals at Odyssey
for your annual checkup and any major repairs, there are some chores you can do at home to help ensure your HVAC system is functioning properly.
1. Check your air filter. High temps and increased risk of contaminants mean that you should be checking your filter every 30 days during the summer months. During the rest of the year, you can generally check it every 3 months unless you have pets or someone in your home with allergies. Regardless, if your filter is caked with dust or you've noticed a decrease in your system's functionality, you probably need to change your air filter.

2. Remove debris from around your outdoor unit. Any time the airflow to your unit is blocked, you risk serious damage to the system. Go outside and make sure your unit is clear of any sticks, twigs, rocks, leaves, mulch, or any other kind of debris that could restrict airflow.

3. Check your vents for blockages. Another type of airflow issue that can occur is when your indoor vents, grates, or grilles are blocked. Obviously, if they are covered up, your system will not work properly. Check inside the vents for any dust bunnies and make sure no furniture or rugs are blocking them.

4. Avoid overloading your system. Yes, it's hot, but that doesn't mean you have to crank the AC down to 60 degrees in the summer. In fact, doing so could cause your system to freeze up and stop working altogether. Make sure you're only setting the thermostat as low as you really need to in order to stay comfortable.

5. Don't neglect your furnace. Just because it's not running right now doesn't mean you can't include it in your regular spring HVAC system maintenance!
The summer season is one of our busiest times for HVAC repairs, so it's an excellent idea to have the team at Odyssey come out and check your system before things get busy! Whether you need a
residential
or
commercial
HVAC cleaning or just a checkup,
get in touch with us online
or give us a call at 910-392-6400 to schedule your appointment!