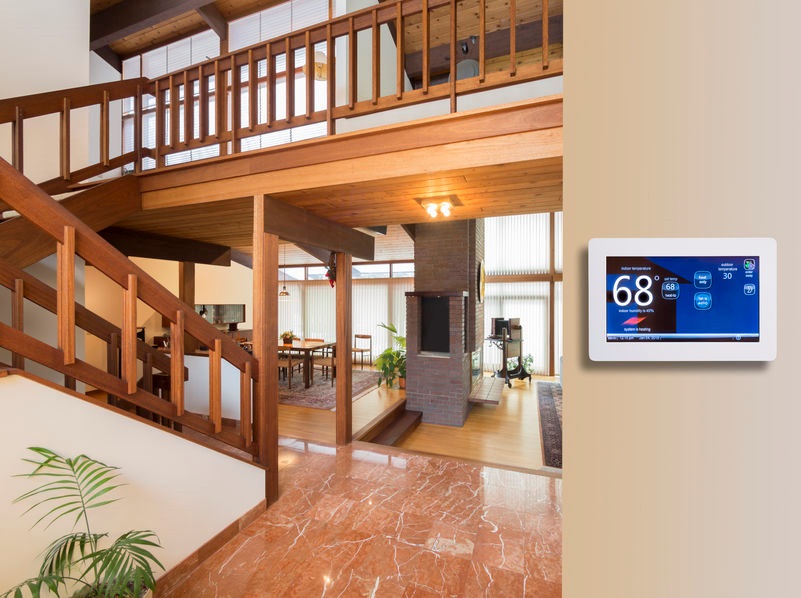 15 Tips for Lowering Your Electric Bill in Summer
There are lots of great things about summer in Wilmington, NC. There are plenty of cookouts and summer events to attend, and endless days for spending time at one of our beautiful beaches. But summer also brings scorching heat and plenty of humidity.
Air conditioning is a lifesaver during the North Carolina summers, but if you're not careful, it can make your electricity bill skyrocket. The best way to prevent this is by making sure your system is functioning properly by scheduling your yearly HVAC maintenance before summer hits. In addition to a good spring cleaning, there are plenty of steps you can take to save money on your air conditioning bill and protect your AC unit all summer long.
Summer AC Tips to Save You Money
You might think the only way you can save money on your air conditioning bill during summer is by using your AC less, but that's not true! There are multiple ways to reduce your energy usage that involve both your HVAC system and multiple other appliances and features in your home. The more of the following tips you can make use of, the more money you'll save on air conditioning:
1. Turn up the thermostat.
This is perhaps the most obvious way to save money on cooling costs. Keep your AC at the highest temperature you can comfortably stand and you'll not only save money, you'll help lengthen the overall life of your AC unit.

2. Adjust indoor temps if you're going to be away from the house for a while.
If you're at work 8 hours a day or going away for a weeklong vacation, there's just no sense in paying to cool an empty house. Bumping your thermostat up a few degrees while you're gone and watch the savings roll in.

3. Change your air filter.
An old, dirty air filter will cause inefficiencies with your air conditioner, plain and simple. Make sure you are replacing your filters regularly, and checking them at least once every 30 days, especially during summertime.

4. Make sure vents and registers are uncovered.
We've all sat in a hot room wondering why the AC wasn't working only to discover that it was because the vent was shut. Make sure all vents are open and that no rugs or furniture are blocking vents or registers on the floor. If you do need to close some of your vents, make sure that you never block more than 20 percent of your vents at a time.

5. Have a professional check your condensate system.
Clogged condensate drain lines can result in system malfunctions and frozen coils.
Our team
checks for clogs during each yearly HVAC maintenance inspection we do, so make sure to get yours checked before it gets hot out!
6. Check for debris around your AC unit.
Leaves and sticks can restrict airflow to your unit, decreasing its ability to function at maximum capacity. It's a good idea to clear the area around your AC unit every spring and every fall to make sure it's getting the air it needs.

7. Upgrade to an energy-efficient system.
Older AC units simply aren't as efficient as the newer systems endorsed by the EPA. If your system is over 10 years old, it's probably time for an upgrade. Whether you need a new
residential
or
commercial
AC installed, we've got you covered.
8. Consider implementing a zoning system.
Zoning systems essentially split your home into sections, allowing one air conditioner to service the unique needs of individual rooms. This allows homeowners to keep temps higher in rooms that are used less and direct the bulk of your AC use to where it's needed most.

9. Install a smart thermostat.
There are several "smart" thermostats on the market that are designed to improve energy efficiency. Not only can they be controlled remotely from a tablet or smartphone, but you can customize different thermostat settings for the time of day, whether or not you're home, based on outdoor temps, etc.

10. Turn on your ceiling fans.
Fans help create a wind-chill effect that makes you feel cooler, even though they are really just circulating air. Just remember to turn off the fan when you leave the room so you aren't wasting electricity on running it.

11. Weatherize windows and doors.
Caulking and weather-stripping help keep hot air out and cold air in. If there are any gaps in your window or door frames, or if you have older windows and doors, weatherizing is an excellent idea.

12. Install energy-efficient windows.
Energy Star windows can go a long way toward reducing your energy consumption. Even just replacing all of the single-pane windows in your home can save you hundreds of dollars every year.

13. Purchase energy-efficient window coverings.
Blinds and blackout curtains both do an excellent job of keeping the heat out of your house. By installing these items and keeping them shut during the day, you're adding another layer of insulation to your home.

14. Avoid using heat-producing appliances.
Your oven, stove, washer, dryer, and dishwasher actually produce a tremendous amount of heat, which just causes your AC to work that much harder. Avoid using these appliances whenever possible and, when you do have to use them, try to limit use to nighttime when outdoor temperatures are lower.

15. Let the breeze in.
During the nights where the air is cooler, turn off your AC and open up your windows. Not only will this save some money, but it will also help remove stale, old air and bring in that fresh, outdoor smell.
No matter what you need, the team at Odyssey Mechanical can help make sure your HVAC system is maintained and ready to keep you cool all summer. Does your AC need some repairs before summer? Or maybe you're ready to get that new energy-efficient upgrade you've been putting off?
Schedule your appointment by contacting us online
or by calling 910-392-6400.