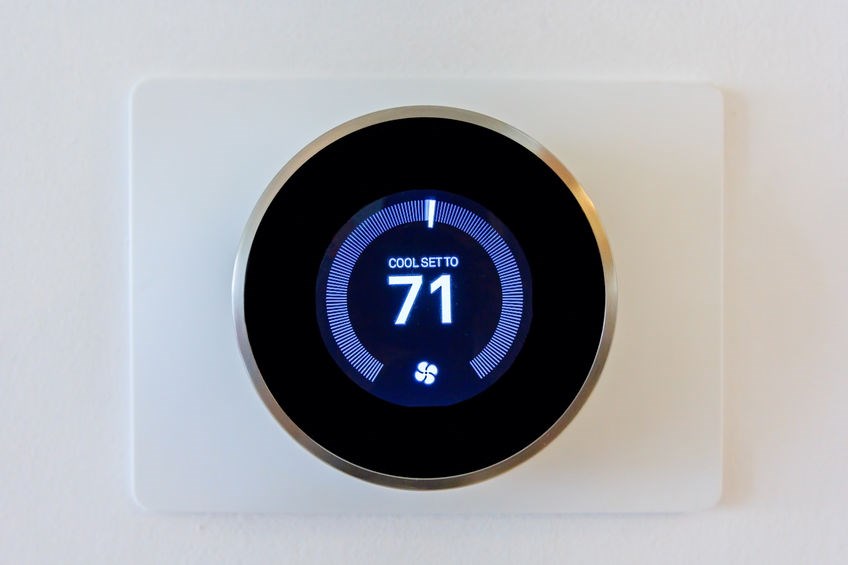 Everything You Need to Know About Smart Thermostats
Smart devices are plentiful nowadays. More and more homeowners are equipping their homes with things like smart light bulbs, outlets, cameras, and fire alarms. But one of the first, and most important, smart devices that have become commonplace is the smart thermostat.
Gone are the days of dial thermostats and programmable thermostats that you have to stand in front of to adjust. Now you can adjust the temperature of your home from anywhere using your phone, computer, or tablet.
What are Smart Thermostats?
Smart thermostats behave just like a traditional thermostat in the sense that they are used to regulate and adjust the heating and cooling system in your home or office. Additionally, smart thermostats take convenience one step further by allowing you to access an app or website that you can use to control the system from anywhere.
On top of all that, these thermostats are truly smart. In the first few weeks, they will measure and store data regarding your temperature habits and preferences. If you choose to, you can allow the thermostat to control the temperature of your home based on the data it collects. For example, the thermostat may notice that you tend to turn the temperature down two degrees every day at around noon, so it will do it for you. You can also set your thermostat so that it updates the temperature based on whether or not anyone is at home, which will save you from heating and cooling an empty house.
There are plenty of great smart thermostats on the market, like those from Honeywell, Nest, and Ecobee. The best way to find which one is right for you is by doing some research into each's specific features and making sure it is compatible with any other smart products you may already have in your home if applicable.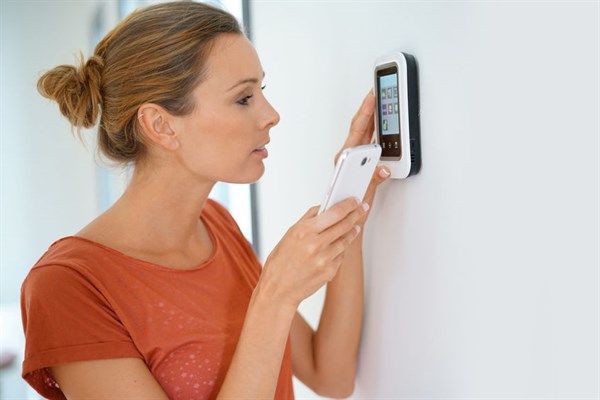 Why Should You Buy a Smart Thermostat?
Smart thermostats have truly revolutionized the way homes are heated and cooled, and, by extension, revolutionize the process of saving energy, time, and money. Smart thermostats have plenty of benefits, like:
Easy remote access from smartphones, tablets, and computers
Smart technology that learns your temperature habits and preferences over time and adjusts home temperatures accordingly
Reducing energy consumption and increasing savings on your energy bill
HVAC system monitoring to let you know how your heating and cooling systems are performing and alert you when maintenance is needed
Automatic weather monitoring and weather-based adjustments
Geofencing technology that knows when your house is empty, when someone leaves, and when they return and adjusts accordingly
Energy data that helps you understand your consumption habits
Compatibility with certain indoor air quality monitoring systems
The ability to program your temperature adjustments based on your daily schedule
Savings with Wireless Thermostats
How much money you'll save on your electric bill with a smart thermostat depends heavily on the size of your home, where you live, and the settings you make use of on the thermostat itself. Generally speaking though, you could save anywhere from $100 to upwards of $200 every year, which means (depending on which product you choose) your thermostat could pay for itself in as little as one year. All the savings that add up in the years afterward are yours to keep. If that's not enough of an incentive to switch, we don't know what is!
Get Rid of Your Old Thermostat and Switch to a Smart Thermostat
Many older thermostats contain mercury, so it's extremely important to never throw an old thermostat in the trash. Check your local community for options regarding recycling your old thermostat so that it can be disposed of correctly.
Or, if you're switching to a smart thermostat and need some help getting it set up, you can get in touch with the HVAC professionals at Odyssey Mechanical. We can help you install your new smart thermostat, properly dispose of your old thermostat for you, and make sure your system is in tip-top shape. Call us at 910-392-6400 or
click here to schedule an appointment today
!