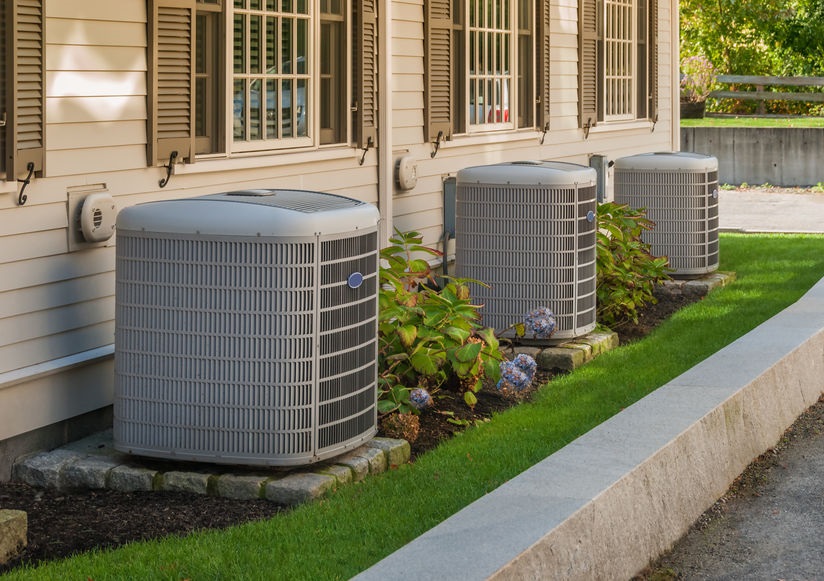 How HVAC Systems Affect Home Value
Spring is finally here and that means a lot of people are starting to think about selling their home or buying a new home. There are a lot of things to think about when determining the value of a home, but one many people fail to consider is the home's HVAC system. How old the system is, its condition, and even the brand can have a huge impact on the price a home is listed at.
HVAC Questions for Buyers and Sellers
Whether you're renovating your home in preparation to sell or looking at new homes to buy, remember to ask yourself these crucial HVAC questions.
1. Does the HVAC system still work properly?
One of the most common questions buyers ask of sellers is, "How old is the HVAC system?" If a system is 10 years old or less, it probably has at least a few years of use left in it. However, an older system will draw attention and can reduce the value of the home.
As a seller, if you have an older HVAC system, you might want to consider upgrading before your home goes on the market. And as a buyer, if you see an older system in the home you're interested in, be aware it may need to be replaced sooner rather than later.
2. Is repairing an older system an option?
This depends on how the system is functioning and the potential cost of repairs. If some small components need to be replaced, and they'll cost less than a few thousand dollars, you might be able to get away with repairing the existing HVAC system. If repairs will cost more than a few thousand dollars, or more than an entirely new HVAC system, it's better to bite the bullet and replace the whole thing.
This is just another reason why both sellers and buyers must be aware of the age of a home's HVAC system. If you're not sure how much repairs might cost, you can always
contact the HVAC professionals at Odyssey Mechanical for an estimate
.
3. Is the existing HVAC unit energy-efficient?
More and more home buyers are looking for homes with energy-efficient appliances, and HVAC systems are no exception to this rule. Even if a home's HVAC system is less than 10 years old, a lack of energy efficiency can be a turn-off to potential buyers.
Sellers should be aware that their home may sell faster if its HVAC system is upgraded to an energy-efficient one. Likewise, buyers should be aware that a home without a "green" HVAC unit will mean higher electricity costs over time.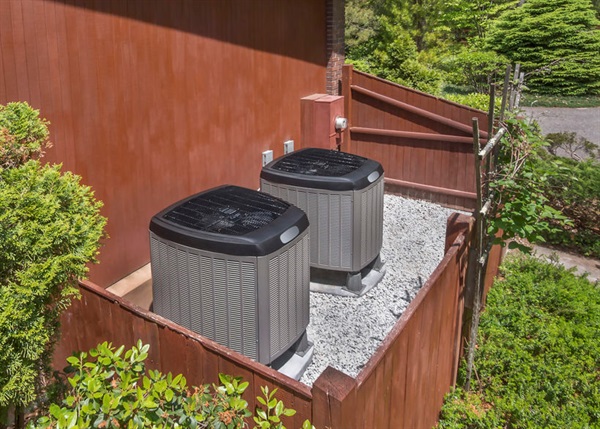 HVAC Upgrades for Homeowners
Whether you're getting ready to sell or if you've just bought a home, here are a few of the ways you can help out your HVAC system without replacing the unit itself:
Upgrade your insulation. Well-insulated walls help your home regulate its temperature, putting less pressure on the HVAC unit. Depending on the size of your home, a couple of thousand dollars can go a long way toward improving property value and lowering electricity costs.
Purchase energy-efficient windows and doors. An incredible amount of energy can be lost when a home is outfitted with old windows or doors. This upgrade can be costly, but energy-efficient windows and doors can save a ton of money on electricity bills and increase your home's value by thousands.
Take a look at your roof. Old roofing materials can account for up to 25 percent of the heat and cooling loss in a home. Simply upgrading to newer, more efficient shingles can make a big difference. Plus, a home with a newer roof can be very attractive to potential buyers.
Replace weather stripping. Over time, the weather stripping that surrounds windows and doors wears out. Even the smallest gap in your weather stripping can result in hundreds of dollars of energy loss. Not only can new weather stripping help take some stress off your HVAC unit, but it can also improve curb appeal.
Invest in a smart thermostat. As we've mentioned before, smart thermostats can drastically lower your electricity bill. They're also very attractive to potential buyers. And, on top of all that, this upgrade will only cost you a few hundred dollars.
If you're buying, selling, or just wanting to do some simple renovations to your current home, our team is here to help with any
residential
or
commercial HVAC needs
. Call us at 910-392-6400 to schedule maintenance or speak to one of our HVAC specialists.